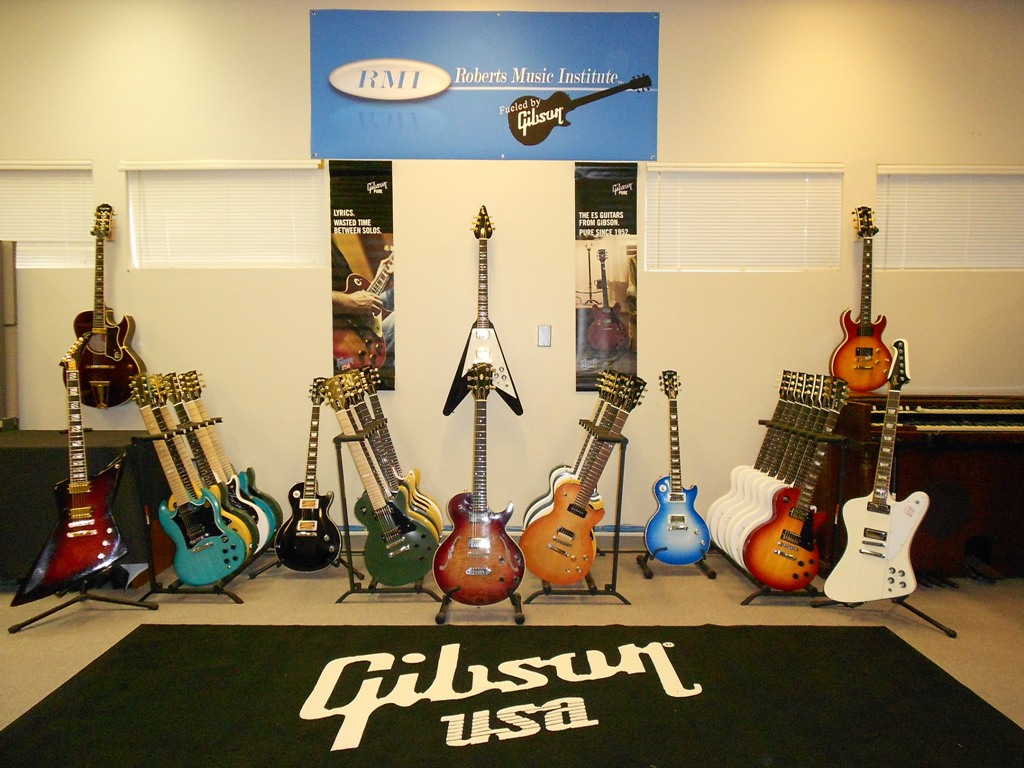 Gibson Guitars Endorses RMI
In an unprecedented event, a truck full of guitars arrived at Roberts Music Institute from U.S. manufacturer GIBSON GUITARS. The "Lending Library" allows any of RMI's students to check out different models of Gibson Guitars to experience playability and tonal differences in the models.
The Gibson-RMI relationship continues a legacy that started with Howard Roberts and now further blossoms with RMI as the only Gibson endorsed school in the world.
Gibson is one of the oldest U.S. based guitar manufacturer started in 1894 and all products are made using U.S. workers at their factory in Nashville, TN. RMI is extremely honored to be representing Gibson and the workers they employ. The Lending Library has been a great addition to the RMI arsenal and supports Gibson dealers in showcasing Gibson products.
Guitar Lending Library
For the first time in history students can "borrow" Gibson & Epiphone guitars, take them home and experiment with all the different models. RMI is the only school in the world that has this arrangement with Gibson!
This lending program has many benefits for RMI students, including:
Learning about the ins and outs of several Gibson & Epiphone model guitars (tone, playability, feel, etc.)
Borrow any model for two weeks at a time and take them home. Free of charge! (After obtaining your Lending Library card)
Requirements:
Available to RMI Students only
Completion of the Guitar Tech Series class
Valid Credit Card (on file) – gets charged ONLY if the guitar is unreturned or is returned damaged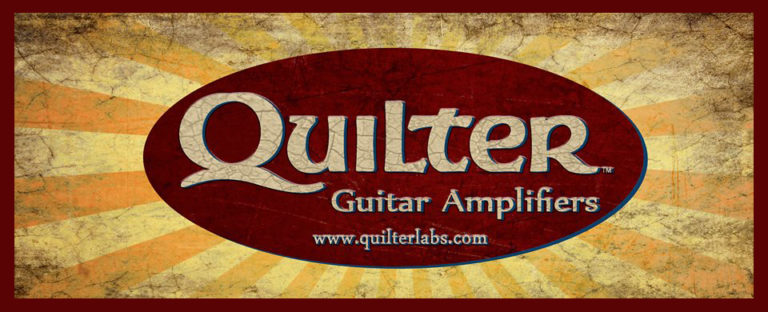 Quilter Amplification
Roberts Music Institute is proud to be sponsored by Quilter Amplification since 2013. Each private lesson room at Roberts Music Institute is equipped with one MicroPro Series Vintage 10 and each of our large ensemble rooms are equipped with two Aviator 2×10 Twins. Below is a video of Jay demoing the Quilter Mini Head 101 through a Aviator Gold HD 1×12 Extension Cab.
<iframe width="560" height="315" src="https://www.youtube.com/embed/mzbvjZvPIWs" frameborder="0" gesture="media" allow="encrypted-media" allowfullscreen></iframe>
<iframe width="560" height="315" src="https://www.youtube.com/embed/7eT2f9BaVrg" frameborder="0" gesture="media" allow="encrypted-media" allowfullscreen></iframe>