Guitar • Bass • Ukulele • Mandolin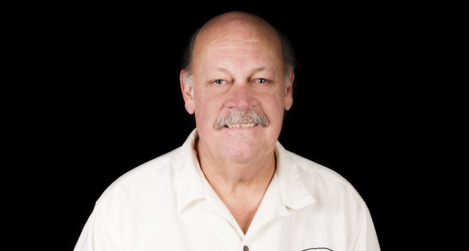 Biography
It didn't take Scott Elsberry long to realize he loved the guitar: he began playing at age 7. After "turning pro" at the age of 14, Scott split his time between becoming a musician and playing his favorite sports of Baseball, Football and Basketball. A few years later, sports took a back seat after Scott was recruited to play in an established Bay Area band.
Education
He has developed styles based on the riff-oriented 70's rock to blues and country. As his musicianship grew he also developed skills with the bass and ukulele as well as becoming a band leader in several different ensembles. Scott has instructed at RMI for nearly a decade and specializes in Howard Roberts' Accelerator and Chroma programs. He really digs teaching and coaching various ensembles encompassing styles of R&B, classic rock, blues, surf, country and bluegrass. His positive attitude and enthusiasm to teach are both inspiring and motivational to students young and not so young!
Creep
February 21st, 2016 – Roberts Music Institute's Soul/R&B band (SRB) performing Radiohead's "Creep" at the Hard Rock Cafe Seattle.
SRB:
Sneha Aiyar – Vocals
Ryan Abbott (not shown) – Guitar
Bruce Hanson – Bass
with
Scott Elsberry – Guitar
Skyler Mehal – Keyboard
Keith Gledhill – Drums
As The Years Go Passing By
Caspian Coberly cover of "As The Years Go Passing By" with Ben Bachler on drums and Scott Elsberry on bass.
Get Started Today
To help us determine your ideal placement and begin your journey, please click the button below to fill out our free Skill Level Evaluation Form.
RMI Instructors
Our educators are some of the best in the field. Meet the team, learn about their talents, and find your perfect instructor match.
Classes + Curriculum
Our extensive coursework developed by Howard Robert. Available for purchase online, as well as guided instruction sessions.