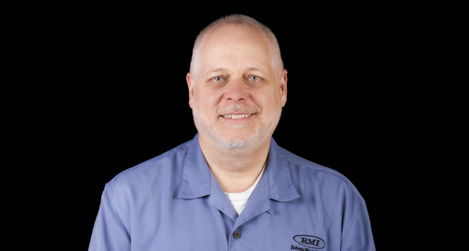 Biography
Originally from Seattle, Washington, Jamie is one of the masters of contemporary acoustic guitar. With three CD's under his own name, "Wings of Light," "Amigos del Corazón,' and "Reflections" Jamie is a very busy performer and composer, both in the States and abroad. His music is flavored by many styles from jazz and blues to pop and funk. More recently, Jamie has helped form the Acoustic Jazz Quartet, an L.A. based jazz band that features Jamie's compositions. Their first Naxos Jazz release was distributed worldwide in April, '99, and a second Acoustic Jazz Quartet "Organic" released in 2001. In 2002 Jamie formed a guitar duo with Duck Baker, and the pair recorded an adventurous and critically acclaimed record of jazz guitar duos titled "Out of the Past". Jamie continues to perform solo as well.
Education
He has three DVD's published, two instructional DVD's out with Hal Leonard Publishing, "Acoustic Fingerpicking" and "Acoustic Guitar Soloing," and one concert DVD from the "Open Strings" Festival from Osnabrück, Germany, distributed in the states by Mel Bay. He's written eight books; one featuring his own compositions from the Acoustic Music Records "Amigos del Corazón," a book of fingerstyle arrangements of jazz standards, a book on harmonic technique, one on Chord Shapes for Hal Leonard, and a series of arrangement books for Solo Guitar; Miles Davis, Standards, Broadway, and Christmas Classics, and was part of the faculty of Musicians Institute in Hollywood for over 30 years, and USC for 7 years.
Jamie contributes to several guitar magazines throughout the world, has taught Jazz Guitar at the University of Southern California and Musicians Institute in Hollywood, Ca. At the Summer NAMM show in Nashville, he was the host for Acoustic Guitar Magazine's "Acoustic Magic" event at Cafe Milano, and he's been featured in Chitarre, Italy's premier guitar magazine as well as Acoustic Guitar in Germany and the US. Jamie is currently preparing material for three new solo records, one on material from the Beatles, one on "Folk Remedies", and one featuring original material. Since the 80's, an impressive personal career has been developed, with travel and performance throughout almost all parts of the United States, as well as to Asia and Central America, Brazil, and eight tours of Europe, performing and giving clinics.
List of Associates (partial)
Robben Ford, Frank Sinatra, Jr, Franco Morone, Dave Coz, Everett Harp, John B. Williams, Norman Brown, Ndugu Chancelor, Chris Proctor, Eric Marianthol Bob Magnusson, Alex Acuña, Russell Ferrante, Brian Bromberg, Dash Crofts, Tim Sparks, Tower of Power, Tierney Sutton, David Sills, Joe Diorio, Scott Henderson, Ron Eschete, Woody Mann, Buddy Childers, Larry Koonse, Steve Bailey, Tony Gurrero, Peter Finger, Howard Roberts, Leo Kotke, Cathy Segal Garcia, John Barnes, O.C. Smith, John Clayton Jr., Dave Carpenter, Alex DeGrassi, Plaz Johnson, Carl Fontana, Putter Smith, Jeff Berlin, Ralph Towner, Duck Baker, Ralph Humphreys, Louie Shelton, Gary Willis, Doug Webb, Don Mock, Emily Braden, Jeff Linsky, Gary Foster, Tamir Handleman, The Steve Huffsteter Big Band, and Emily Braden.
List of Endorsements
La Bella Strings
AER Amplification (Germany)
Framus Acoustifier (Germany)
Seymour Duncan Pickups
Kevin Ryan Guitars
Heritage Guitars
Partial Discography
Wings of Light (Acoustic Music Records, Germany)
Amigos del Corazón (Acoustic Music Records, Germany)
Acoustic Jazz Quartet (Naxos Jazz)
Organic – Acoustic Jazz Quartet (Origin)
Tierney Sutton Unsung Heros (Telarc)
Out of the Past with Duck Baker (Day Job Records)
Steve Huffsteter Big Band, Live at Café 322 (SH Records)
Reflections – Jamie Findlay, Solo Guitar (TribalGlobal Records)
This Moment To Be Free – Cris Barber (37 Records)
question marks – élena (élena records)
DVD/Video
Acoustic Finger Picking (Starlicks, dist. Hal Leonard)
Acoustic Guitar Soloing (Starlicks, dist. Hal Leonard)
Jamie Findlay /Woody Mann Open String Festival – Germany '98 (Acoustic Music Records/Video)
Gathered 'Round – Steve Huffsteter Big Band (AIXrecords)
Books Published
Jazz Standards for Fingerstyle Guitar (Hal Leonard)
Creative Chord Concepts: Open String Chord Shapes for Guitar (Hal Leonard)
Harmonics for Guitar (Hal Leonard)
Amigos del Corazón -Transcriptions for Solo Guitar (Acoustic Music Records, Germany)
Miles Davis for Solo Jazz Guitar (Hal Leonard)
Jazz Standards for Solo Guitar (Hal Leonard)
Broadway Classics for Solo Guitar (Hal Leonard)
Christmas Classics for Solo Guitar (Hal Leonard)
New Online Harmony/Theory and Eartraining Curriculum (MI Press)
<iframe width="560" height="315" src="https://www.youtube.com/embed/8kBPrijJPe8" frameborder="0" allowfullscreen></iframe>
Jamie Findlay Reharmonizes The Beatles
Jamie Findlay, solo artist and instructor at Musicians Institute, shares a lesson on reharmonizing George Harrison's famous chordal vamp on the Beatles' "Here Comes the Sun." BONUS: After the lesson, Jamie closes with a beautiful re-imagining of "Norwegian Wood." Interviewed/filmed by Jude Gold.
<iframe width="560" height="315" src="https://www.youtube.com/embed/87R67cRtzDM" frameborder="0" allowfullscreen></iframe>
Cal Poly Jazz Band
In an Original Performance for the Cal Poly Jazz Band Fall 2009 show, Dr. Kopplin and Jamie Findlay play Rogers and Hammersteins My Favorite Things (1959) as an Improvisational Duet tinged with the Colors of Coltrane and the Afro-Cuban Style of the Buena Vista Social Club. Pure Genius!
Get Started Today
To help us determine your ideal placement and begin your journey, please click the button below to fill out our free Skill Level Evaluation Form.
RMI Instructors
Our educators are some of the best in the field. Meet the team, learn about their talents, and find your perfect instructor match.
Classes + Curriculum
Our extensive coursework developed by Howard Robert. Available for purchase online, as well as guided instruction sessions.