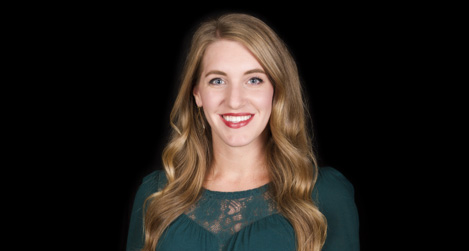 Biography
Heidi is a passionate musician and intuitive teacher. She has been teaching since 2012 and has met with up to 60 students a week, whose ages varied greatly (anywhere from 5 to 65) as did their musical aspirations. Heidi's students learn applicable technique, reading music, stylistic interpretation, stage presence, and more. They have been winners and finalists of competitions in pageants, musical theatre, and International Modeling and Talent. Heidi ensures students are equipped with the skills to accomplish their goals and encouraged toward life long pursuit and enjoyment of music. Lessons with Heidi are fun and empowering for people of any age.
Education
Bachelor of Arts in Music – Eastern Washington University, 2011
Contemporary Commercial Music Vocal Institute Certification – Shenandoah Conservatory, 2016
Other Professional Experience
Yakima Symphony Soloist
Mid-Columbia Mastersingers
Broadway Bound Children's Theatre Musical Director
Solo & Ensemble Judge
Choral Festival Clinician
<iframe width="560" height="315" src="https://www.youtube.com/embed/qFUOXKb_14M" frameborder="0" allowfullscreen></iframe>
Lights – Will Foster (cover)
Will Foster "Piano Lessons" student w/ 333 Music Studios http://www.333musicstudios.com in Olympia, Wa performing a song by Ellie Goulding called "Lights". Great job Will – Heidi is piano teacher is singing.
Reviews
"My granddaughter, has been taking lessons for over two years and her progress has been nothing short of amazing. I would like to thank Heidi for the technical and artistic instruction that has contributed to Emmey's voice development. Heidi has a rapport with Emmey that encourages and supports Emmey's success as a vocal artist."
"Heidi has a gift for teaching! She came highly recommended by another music studio, and it was a perfect fit. Heidi was able to speak to my daughters strengths, help her overcome her weaknesses, and give her the tools she needed, then build her up with encouragement until she knew she could do it. My daughter looks forward to her weekly lessons, and I am thankful we found Heidi to help her turn her love of music into something amazing!"
"Heidi is very helpful, very patient, and always accommodating to meet my needs with a busy schedule. I have been taking lessons with her for about a year, and look forward to them every week."
Get Started Today
To help us determine your ideal placement and begin your journey, please click the button below to fill out our free Skill Level Evaluation Form.
RMI Instructors
Our educators are some of the best in the field. Meet the team, learn about their talents, and find your perfect instructor match.
Classes + Curriculum
Our extensive coursework developed by Howard Robert. Available for purchase online, as well as guided instruction sessions.