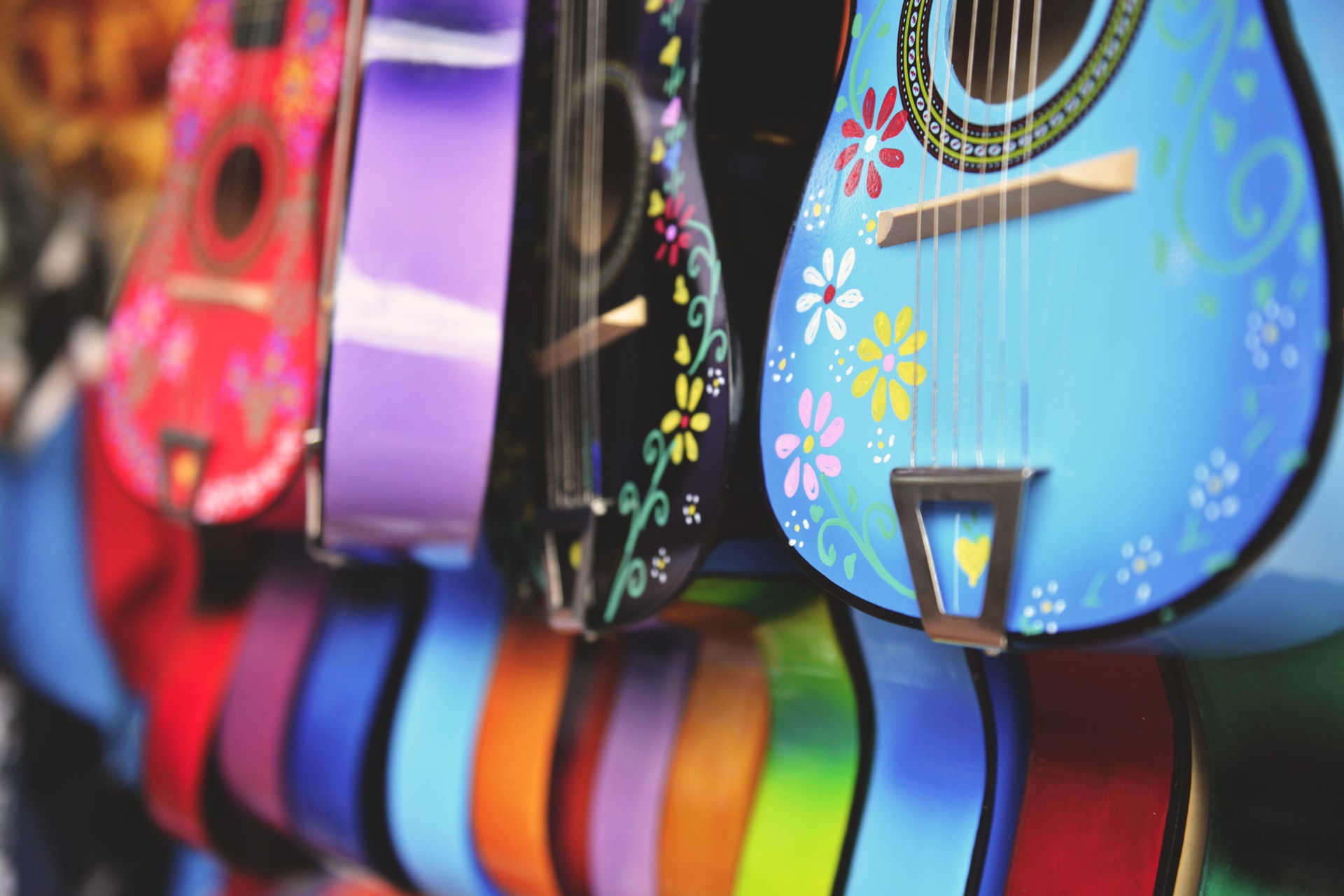 Beginning Guitar Class
The Chroma System
DATE
Starts Weds Oct 9th, 2019
Tuition: $420 / 10 week class

The CHROMA System is a new approach to learning music and playing on the guitar. You simply use color as your guide and go straight to making real music. Teachers and students are finding CHROMA to be a welcome relief from the confusion and frustration of most "basic" guitar books. You'll advance very rapidly and that will make playing the guitar a lot of fun!
10 week Group Class, Meeting 1 hour each week
With CHROMA you will be able to:
study by yourself, with friends, or in larger groups
Be playing the melody and chords to songs right from the start
learn the basics of reading music
GUITAR INCLUDED, if needed, at no charge
To schedule an evaluative session with Jay or to reserve your spot in the class, call (425-614-4764) or email us (info@robertsmusicinstitute.com).
Performance Bands are great for improving competency, encouraging confidence, and promoting a healthier overall life outlook. Come play with talented musicians and learn the skills you need to succeed.
Take a look at our other events. Come meet and greet with our talented educators, staff, founder, and students. See why musicians and students alike prefer Roberts Music Institute to truly thrive in their passion.